The Firefox mascot we produced is back in our office at the moment. One quiet night it was seen performing a FoxTrot, well maybe a slightly more vigorous FoxTrot!!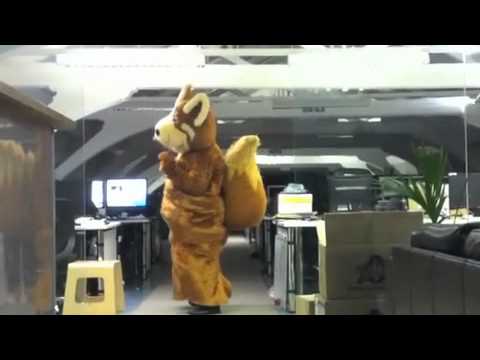 Continue reading FoxTrot in the office
Loving this cutting edge, innovative design for a rainwater harvesting system that fits on your drainpipe and has an inbuilt jug and tap. It's called the Pure RainDrop for those who want to look it up.
The fact that it's supplied in Summer's brand colours has absolutely nothing to do with our reason for loving it!!
Continue reading Something for the modern 'Summer'
Apple's proposed new HQ in Cupertino looks amazing! As Steve Jobs says…
"There is not a straight piece of glass in this building, it's all curved. We used our experience making retail buildings all over the world now, and we know how to make the biggest pieces of glass in the world for architectural use."
"And, we want to make the glass specifically for this building here. We can make it curve all the way around the building… It's pretty cool."
We agree!
Continue reading Apple's proposed 'spaceship' HQ
Matt's family increased by four a couple of weeks ago. Summer's proud to announce the arrival of four little kittens to the Rice household…all doing well, and well cute!
Continue reading New additions to the family!
We're loving this cool office in Kiev including, unbelievably, Corian walls buckling on top of wood paneling. Very nice.
Check out this small but beautifully formed stand we delivered for Convergys at TM Forum in Dublin last week.